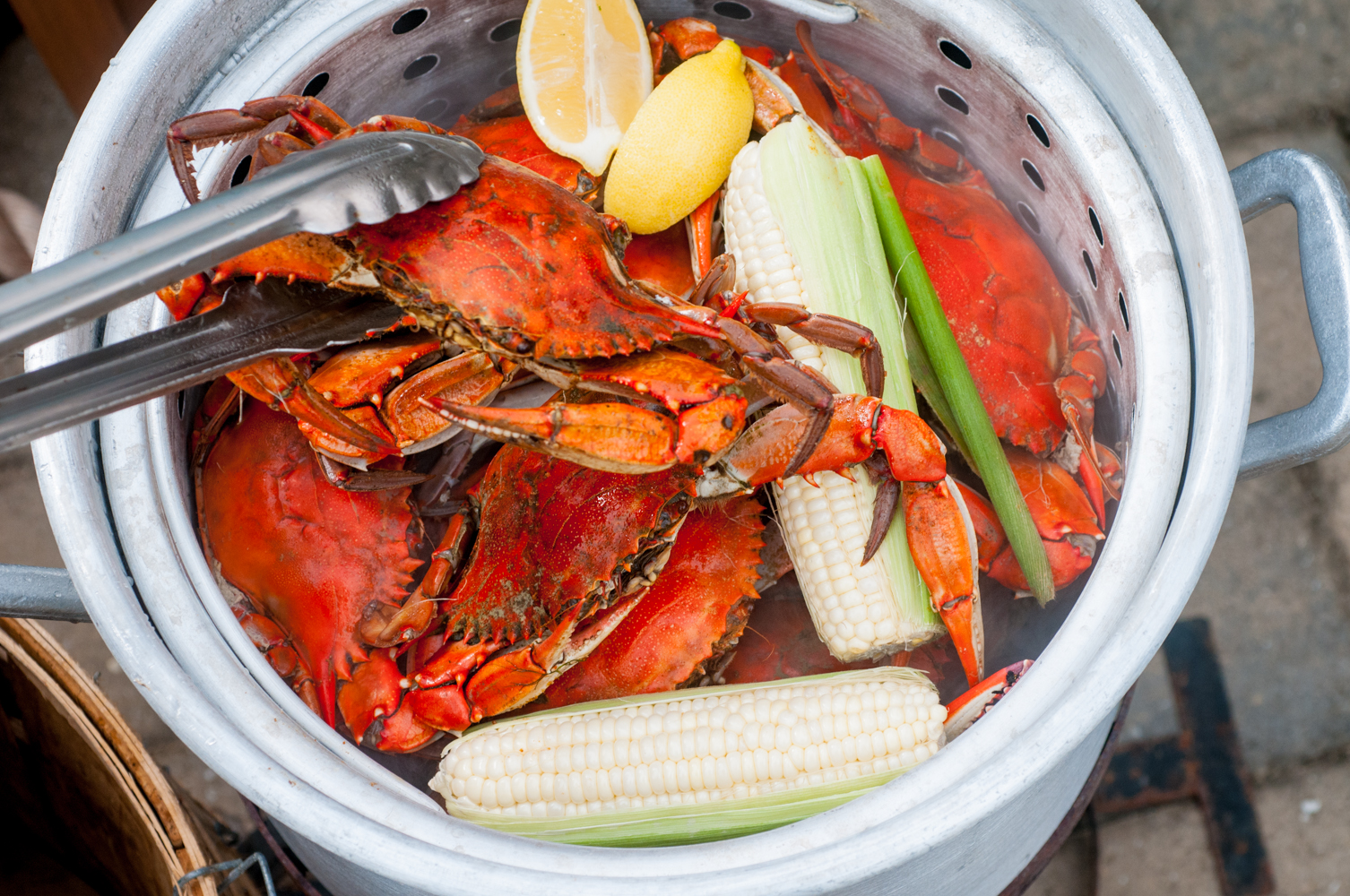 Enjoy the delightful taste of Maryland steamed crab when you order from Harbour House Crabs. We supply the sweetest and most succulent crabs the area has to offer. We cater to local customers as well as distant Maryland crab lovers who want to have the steamed blue crabs they enjoy.
Get fresh steamed crabs delivered anywhere in the USA, and create an unforgettable meal — whether you're enjoying a dinner for two with your significant other or hosting a backyard party. Our crabs are seasoned to taste, carefully wrapped and packaged, and shipped on time to their destination. We are pleased to provide our customers with the best service and quality seafood. Order steamed blue crabs online and experience the salty-sweet taste of authentic Maryland crustaceans yourself.
Steamed Blue Crabs For Sale Providing Delicious & Authentic Flavor
When you want authentic Maryland steamed blue crabs, there is no better place than Harbour House Crabs. We take the time to hand-select every order to ensure the highest levels of quality. With our proprietary spice blend, you can be sure that your crabs will be seasoned to perfection and ready for your enjoyment. Our steamed blue crabs for sale are already prepared and can be eaten alongside soups, salads, or any other dish or added to your favorite crab recipes.
Buy Steamed Blue Crabs Online & Receive Unbelievably Fast Shipping
When you purchase our steamed blue crabs for sale, you can be assured of the highest level of quality in every shipment. Our high selection standards ensure our customers receive delicious batches of freshly prepared steamed blue claw crabs. Every order is carefully packaged and shipped immediately within the same day. No matter how large your order, you can rely on us for fast and convenient order processing.
Why Getting Steamed Blue Crabs Shipped Is the Way to Go
When you're craving the rich, salty/sweet taste of Maryland crab, oftentimes, the best way to satisfy this craving is to have steamed blue crabs shipped right to your door. Our experts take the hassle out of traveling to the store and trying to select the highest quality crabs from a sub-par bunch. We always deliver the freshest, tastiest, and meatiest crabs to our customers. We steam the crabs live as soon as you place your order and package them securely, so you don't have to worry about the crustaceans dying and spoiling during transit.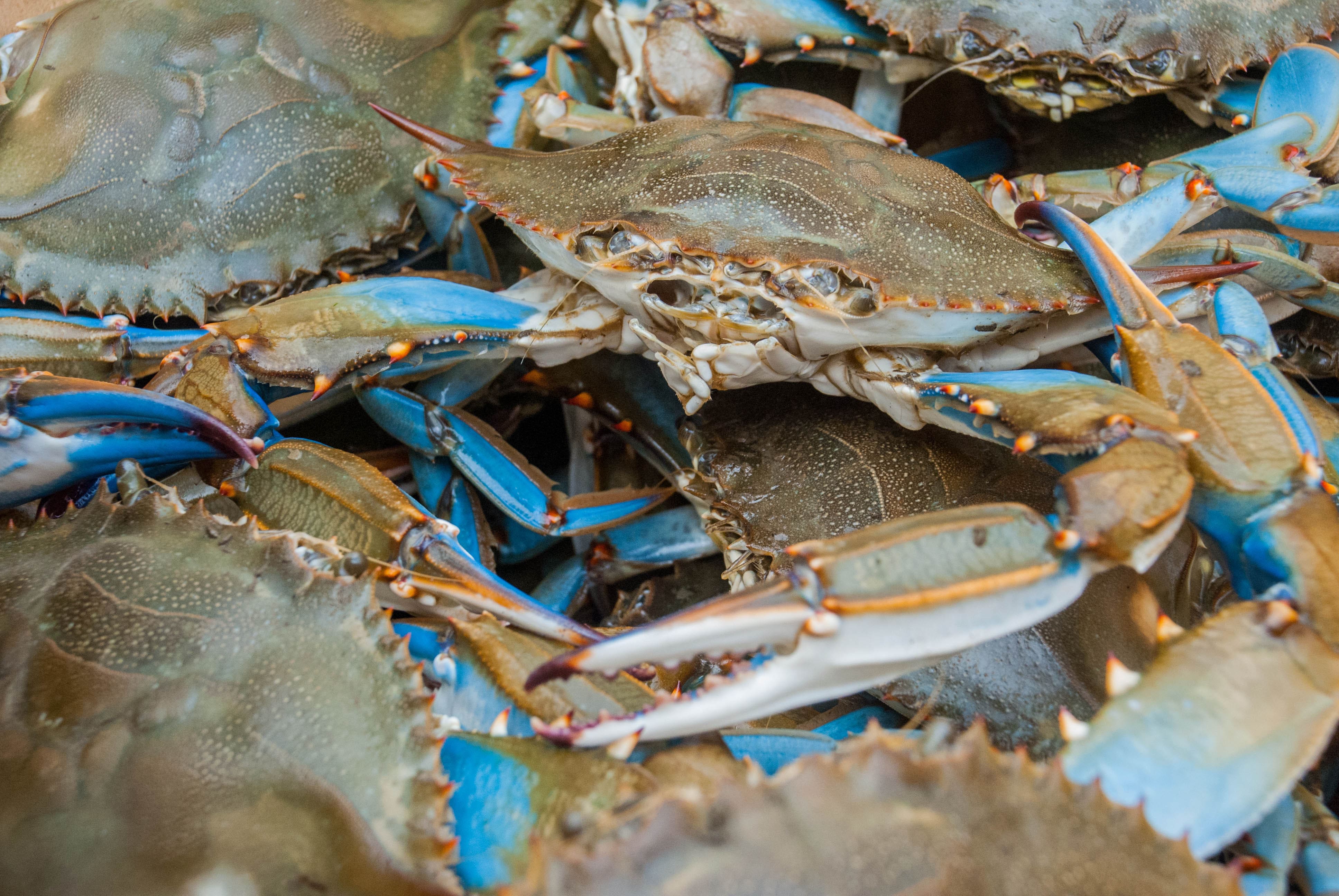 Creating the Perfect Feast With Fresh Steamed Blue Crabs
According to Marylanders, steaming is the way to go when preparing fresh hard-shell crabs. This cooking method locks in the rich flavor of the crab meat while ensuring the crab doesn't become water-logged (a common occurrence during boiling). When you order fresh steamed blue crabs, we'll take care of the preparation process for you, so you don't have to hassle with cracking hard shells. Once you receive your order, all you'll have to do is reheat the crabs!
To reheat a steamed blue claw crab, fill a pot with about an inch or two of water. You can add around a cup of beer for added flavor if you would like. Bring the water to a boil, then place the crab in the pot. Let the crab cook for no more than eight minutes. Alternatively, you can warm the crab meat in the oven at 375 degrees Fahrenheit for 10 minutes.
Considering pairing your steamed blue crabs with the following side items and condiments for a truly delicious feast:
Coleslaw
French Fries
Garlic Mashed Potatoes
Corn on the Cob
Cucumber Salad
Remoulade
Tartar Sauce
Cocktail Sauce
Sriracha Sauce
Order Steamed Blue Crabs Today & Enjoy Fresh Seafood Tomorrow
Are you ready to feel like a native Marylander? Then get our steamed crabs delivered to your front door — wherever you live in the US! You can make it one giant feast by adding soft-shell crabs and crab cakes to your order. We'll package your choices immediately and have them delivered to your home in 1-3 business days. Buy steamed blue crabs online today!