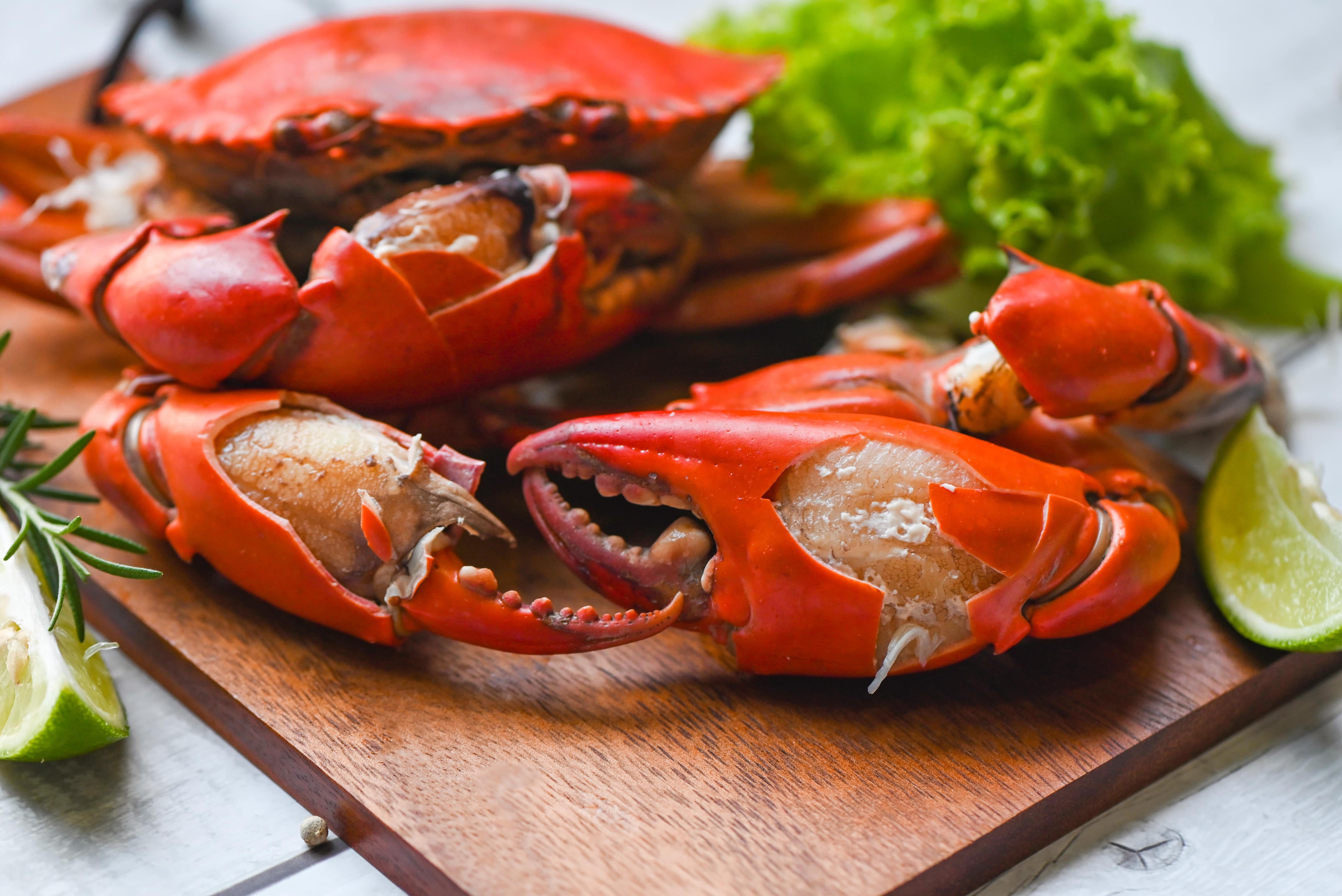 There's no doubt about it: crabs are a delicious delicacy worth savoring. And if you've never had Maryland blue crabs, you're missing out! Maryland blue crabs are famous throughout the world for their sweet taste and delightful texture.
At Harbour House Crabs, our crab delivery specialists ship fresh blue crabs anywhere in the country! Many faithful customers consider us the best crab delivery company in the business. Want to learn more about our crabs delivery services? Keep reading or place an order today.
Try Real Blue Crabs Shipped From Maryland
Looking to buy Maryland blue crabs for the first time? Just miss the taste of summertime by the seaside? No matter why you're looking to feast on this deep-sea delicacy, we're ready to help you through each step of crab cake, crab meat, or whole crab delivery. Even if you live hundreds of miles away from the nearest ocean, you can still order blue crabs by mail for a meal you won't soon forget.
Why Buy Crabs Online From Harbour House Crabs?
Wondering why you should order blue crabs by mail with us? Here are just a few reasons why customers love to buy Maryland blue crabs and other savory seafood dishes from Harbour House Crabs:
Delicious Live Crabs For Sale
If you want to taste seafood that's truly fresh, nothing beats our live crabs for sale! We only sell high-quality, carefully inspected crabs with the best flavors. Get live Maryland or Chesapeake crabs delivered and steam them yourself for the ultimate crabby feast.
Ordered crabs delivery and need some tasty recipes to try? Look through some blue crab recipes here, or grab our iLoveCrabs cookbook.
100% Fresh Crab Delivery, Every Time
We ensure your order is always shipped immediately so you can enjoy the simple and fresh taste our crabs are known for. Whether purchasing crab cakes or getting whole crab delivery, our premium blue crabs shipped from Maryland will arrive at your home within just 1-3 days. Everything we ship comes protected in dry ice and insulated packaging to ensure 100% freshness every time.
Live or Steamed Crabs Shipped Right to You
Want to buy crabs online but don't want to do the work of steaming them yourself? You can get steamed crabs shipped from Harbour House Crabs, too! It's the same fresh crab delivery you know and love, except we steam your crabs ourselves before we send them off to you. Since we're located so close to a major shipping hub, we can steam late in the day, which means you'll be able to enjoy your crabs right after they're steamed.
Hundreds of Satisfied Customers
Still not convinced we're the best crab delivery company online? We've received hundreds of glowing reviews from people who've had our steamed crabs, crab cakes, or Maryland crabs delivered right to their doors. Most of our customers agree that we don't just offer the best crab meat online, either — we offer the best crabs anywhere, period!
Our Crab Delivery Options
Here's just a small sampling of what we have to offer:
Treat Yourself — Order the Best Crab Meat Online Today!
Is your mouth watering as you imagine Maryland blue crabs or Chesapeake crabs delivered right to you? It's time to treat yourself and order crab delivery. Place your order today and get ready to taste the unforgettable!