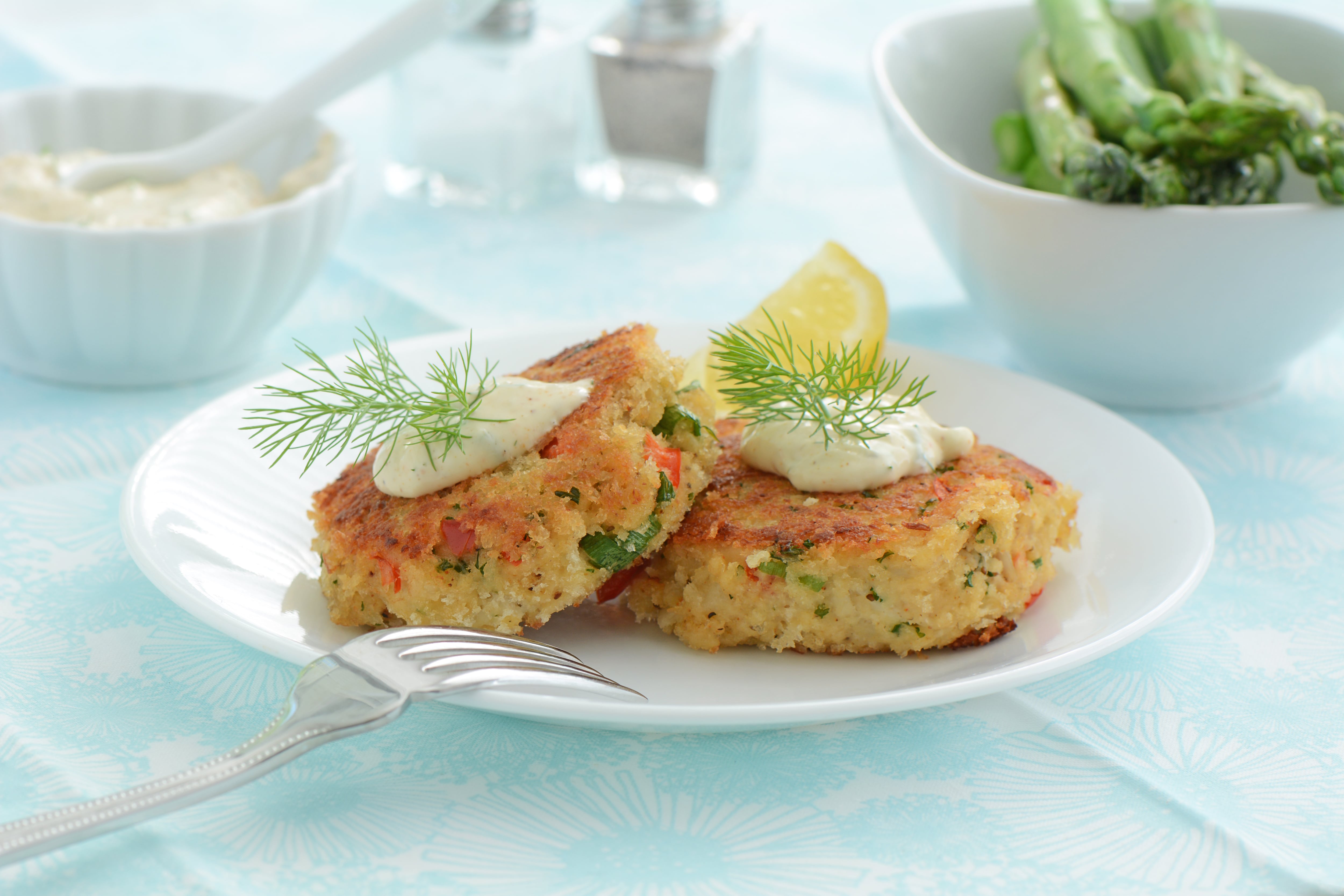 When you think of crab cakes, online ordering might be the last thing that comes to mind. After all, crab cakes are best served fresh! But what if you could get the best of both worlds: fresh, delicious crab cakes delivered right to you, ready to cook and eat? You can, when you buy Maryland crab cakes online here at Harbour House Crabs! Keep reading to learn how you can order crab cakes online and get them delivered anywhere in the United States.
Fresh, Delicious Crab Cakes For Sale
The 5+ oz Harbour House Crab Cake is the original crab cake that has become famous among crab cake connoisseurs, so of course, this classic is not to be missed. But we have other crab cakes you should try, too, such as our jumbo lump crab cake balls. They make the perfect appetizer for any special occasion!
Available while supplies last. Due to market conditions, availability and pricing are subject to change at any time.
Get Your Crab Cakes Delivered Anywhere!
When you order crab cakes online from us, you can get them shipped anywhere in the United States. In just a few days, you'll have our tastiest and best crab cakes delivered right to your doorstep, ready to cook and eat! And since we're located near a major shipping hub, we can send out orders throughout the day, and they'll still arrive on time at your home, no matter where you are.
Why Harbour House Has the Best Crab Cakes to Order Online
Award-Winning Taste and Quality
We take pride in providing the best crab cakes to order online, hands down! We hand-craft every crab cake with our best jumbo lump crab meat with no filler, then add just enough bread crumbs to keep the crab meat together. Don't order crab cakes online from any other company — ours blow everyone else's "out of the water!"
Quick and Easy Ordering Process
Once you've decided to buy crab cakes, online ordering is incredibly easy — we do all the work for you. You can order in quantities of four, one dozen, and two dozen. If you're placing a larger order, you can also adjust the amount using the plus or minus buttons. Want something special? Don't hesitate to contact our customer service team.
Blazing Fast Shipping
We couldn't brag about the quality of our crab cakes if they weren't fresh — and part of that freshness has to do with our amazing shipping speeds. You'll receive your crab cakes in just 1-3 days! Visit our shipping page for more information.
How to Cook Your Crab Cakes
So you've placed an order and had the world's best crab cakes delivered to your home. What should you do now? Cook and serve them, of course! Here's how you can make the most of your purchase after you order crab cakes online with us:
In a large, heavy-duty skillet, heat oil or butter over moderately high heat until it is hot but not smoking.
Sauté the crab cakes in batches, letting them cook for 3 to 4 minutes on each side, or until they are golden.
Once the cakes are cooked, transfer them to paper towels to drain.
Serve the crab cakes with tarragon tartar sauce and lemon wedges.
Waiting on guests? Keep crab cakes warm on a baking sheet in a 200° oven or wrap them in aluminum foil.
Shop Our Other Delicious Crab Dishes
Harbour House Crabs may have a reputation for selling the best online Maryland crab cakes, but we don't just have crab cakes for sale here on our site! Here are some of our other delicious crab offerings you don't want to miss:
Buy Maryland Crab Cakes Online Today!
Ready to order the best online Maryland crab cakes? Order crab cakes online now, check out our daily crab deals, or get some great crab recipes here. We're looking forward to serving you the best crab cakes in the country!